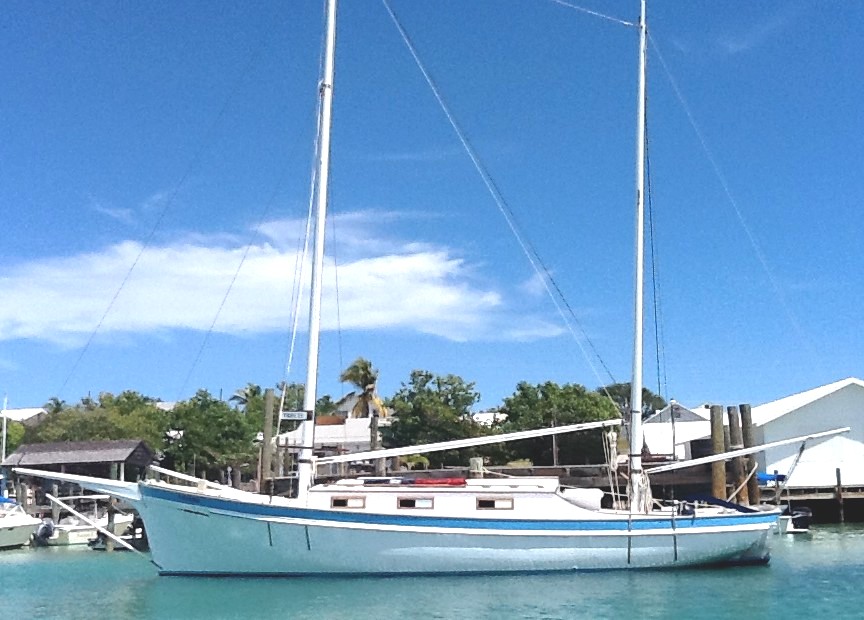 In centuries past, the tale of the mermaid was a grim one. They would hypnotise sailors and lure ships to wreck through enchanting songs on a foggy night. Over the years, the tale of the mermaid, if youíll pardon the pun, has changed. Even Christopher Columbus mentioned mermaids in his Captains Journal as he explored the Bahamas back in 1492. Boatbuilders would go as far as to carve the likeness of mermaids from wood and place them as a figurehead on their ships prow in order to bring good luck and safe voyages. Modern folklore however, says that mermaids will rescue drowning sailors and are a symbol of change and transformation of oneself.
Man-O-War Cay is one of the first settlements to be built on Abaco and is home to a long line of boatbuilders. Since the 1800ís, boats of every size, from dinghyís to schooners, have been built from native Abaco hardwoods and have sailed out of Man-O-Warís harbour to explore the world. Many even returning years later to be repaired or rebuilt.
This Saturday, Man-O-War Cay will be honouring itís heritage by holding a dedication ceremony for the Man-O-War Cay Boat Builders Memorial. There will be food, local artís and crafts, demonstrations, tours and slideshow presentations throughout the day, showcasing the islands rich history. There will also be a special video documentary by Jennifer Simms which includes interviews with some of the boatbuilders still in the industry today.
While youíre on Man-O-War Cay you should pass by Mermaid Cottage. This listing is 2bed/2bath, and brings a nautical feel with the rope railing surrounding the wrap-around porch and the pine v-joint interior. The kitchen is designed like a galley, making even the hardiest of sea-men feel at home.
This may be the one time that you should truly harken the sirens call and visit Man-O-War Cay. Sink into itís history. You might just end up staying.